Basics
Full name:
Francine "Frankie" Marisol Chavez
Age:
19
D.O.B:
July 11th  
Birthplace:
Reading, England, UK
Current location:
Merlin's during the school year, Reading on holidays
Blood status:
Half-blood
Occupation:
Student
Major:
Dragon Training
Year in University:
Freshman
Looks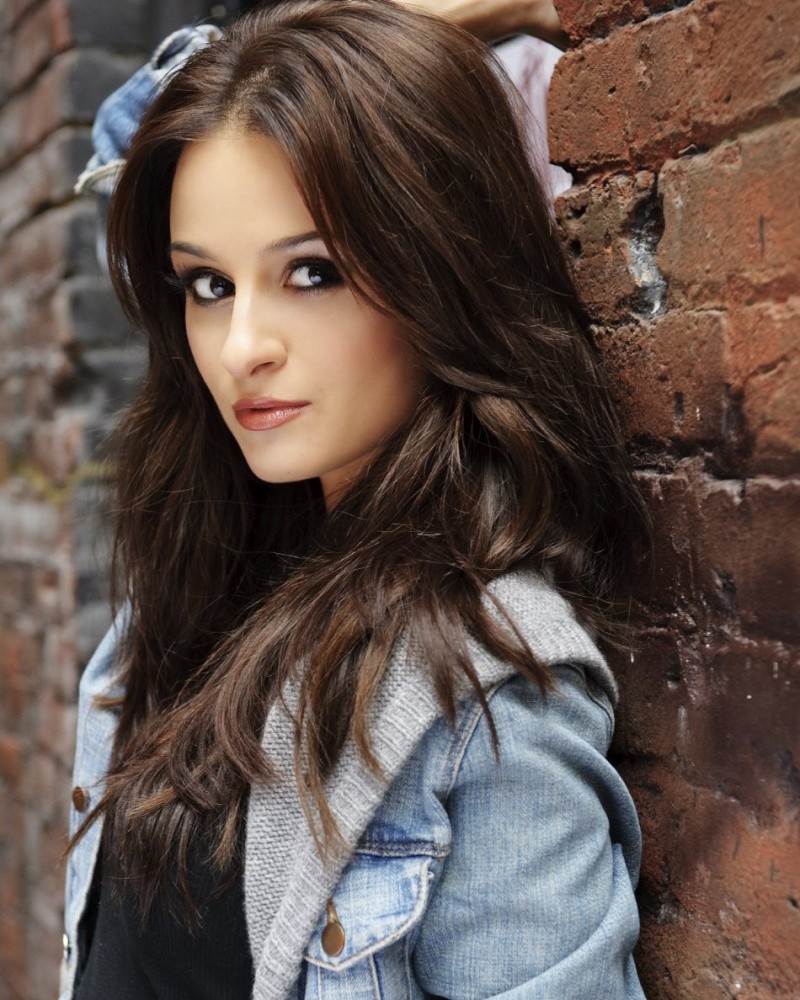 Hair colour:
Dark brown/Black
Hair style:
Long, wavy
Height:
5'4"
Eye colour:
Brown
Freckles:
N/A
Beauty spot:
N/A
Body type:
Thin, lean
Dress sense:
Often wears jackets or vests and a pair of jeans or jean shorts. Wears combat boots or knee-high boots (with little to no heel)
Likes:
Vanilla ice-cream, citrus scents, classical as well as rock/metal music, running, flying
Dislikes:
Coke/Pepsi, coconut, large crowds, people in general, people who talk about her father
Quirks:
One leg is slightly longer than the other, awkward in social situations
Flaws:
Dry sense of humor, holds grudges for an extremely long time
Strengths:
Determined, strong willed, ambitious
Weaknesses:
Sour candy, pretty eyes, very direct (borderline rude)
Marisol and Jorge Chavez welcomed their baby boy, Roderic, into the world during a terrible winter storm. Much to Jorge's disappointment, Roderic never showed signs of magic. Jorge, a pureblood, blamed his wife's heritage for his son being a Squib. Roderic's father went out to pick up the birthday cake for his birthday and was never heard from again, abandoning his wife and son.
Roderic grew up with his mother's family in Spain and went to university in the UK, where he meet Kathleen Ellis, a halfblood, and fell madly in love. Although Kathleen had shown aptitude in the magical world, she decided to study at a muggle university and become a veterinarian. Roderic became a dentist.
After the birth of their daughter, Francine Marisol Chavez, Roderic's mother moved in with them to help with childcare (Roderic and Kathleen decided to continue to live in the UK). Frankie, who bore the names of both of her grandmothers, showed magical skill as a young child when she sneezed and the dreadful curtains that Francine Ellis had made caught on fire (which became a funny story that the family told around the holidays).
Frankie was ambitious and decided that whatever she wanted to do, she needed to be the best at it. Her parents enrolled her in recreational sports and she was always the best player on the team (sometimes something "unfortunate" happened to the best player, resulting in Frankie being the new best player). Of course, her parents knew what she did, and reprimanded her. When she received her Hogwarts letter, her parents were thrilled.
After being sorted into Slytherin, she found herself being ridiculed. Some ridiculed her for being a Slytherin (mostly Gryffindors). Others picked on her because of her heritage (mostly Slytherins). Frankie also found herself getting into a lot of fights, both physical and verbal. She was introduced to dragons a little when she was a little girl and she found out more about them during her years at Hogwarts. There was something about them that drew Frankie in. Maybe it was how they could be both dangerous and beautiful, contradictory to people's beliefs yet exactly what they expect. Nevertheless, Frankie decided what she wanted to do with her life. She graduated from Hogwarts and joined Merlin's Academy to major in Dragon Training.
Father:
Roderic Chavez
Mother:
 Kathleen Chavez (neé Ellis)
Siblings:
N/A
Spouse:
N/A
Girlfriend/Boyfriend:
N/A
Children:
N/A
Wand:
 Pine, Unicorn Tail Hair, 10 ¾ inches, slightly springy
Broomstick:
Firebolt
Pets:
A gray and white cat named Benny who lives with her parents
School that they went to:
Hogwarts
House they were in:
Slytherin
Why you chose your major:
She always felt more comfortable around animals than people. When introduced to dragons, she immediately became fascinated by them and found out everything that she could about them. Frankie is just as fascinated by them now as she was when she was a little girl.
OOC Alias:
Leroad
Best Way To Contact:
PM